Lug Assembly
This part, and the t-detail below are substructures of a bigger part: the Finbox. This work has been carried out as part of the Euclid 3.15 programme. Three o-i spars have been made; the size is 155x180x730 mm. The laminate thickness is 31 mm with a fiber/volume fraction of 57-50%. Materials used are NCF (carbon) and Cycom 890 RTM resin.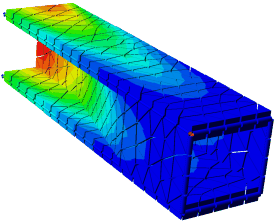 Some particular difficulties with this part were related to shrinkage of the resin (e.g. demoulding problems). This has been solved and three parts have been produced without any problems.
T-Detail
This part is also a detail of the already mentioned Finbox, developed in the Euclid 3.15 programme.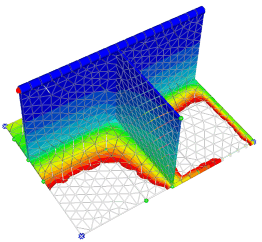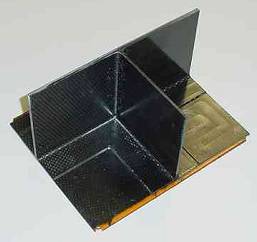 The materials used and fiber/volume fractions were the same as for the lug assembly. In this case demoulding was not a problem because the size (200x155x100 mm) is relatively small. Typcial thickness was 2.3 to 4.3 mm. NDO results were good.
home | applications | lug assembly | t-detail

© 1997-2022 Polyworx